For over 15 years we've helped busy families and professionals like you get organized and out from under their clutter.
Trust. Responsibility. Compassion. Discretion. Professionalism.
At NEATSPACES, we believe in building trust first.
For over 15 years, NEATSPACES has helped families, professionals, retirees, executors and seniors transform residential and office projects from overwhelming to a done job.
NEATSPACES is one of the only full-service downsizing, move management, estate concierge, and organizing companies in Toronto. We help busy families — and individuals — overcome life's stresses by creating organizational systems within their home and managing transitions at various life stages.
Your home represents a life well lived. Turn your cluttered spaces into neat spaces with our professional decluttering and organizing services. We are professional home organizers in Toronto and Burlington that you can count on.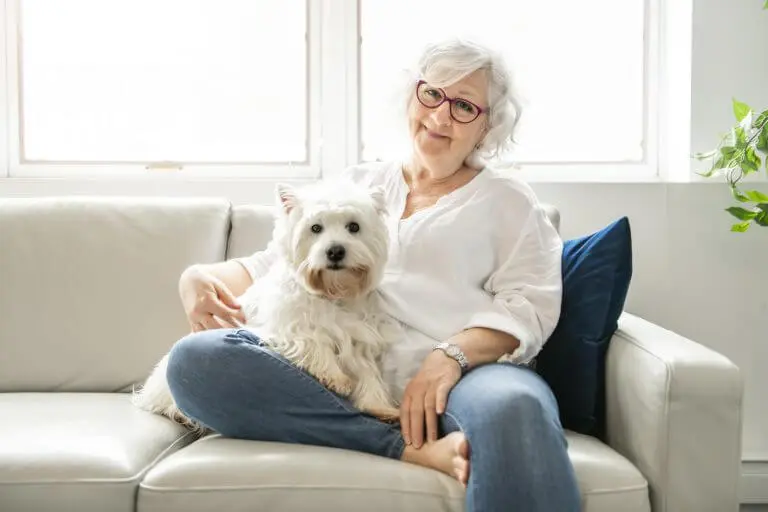 We specialize in home organizing, downsizing, move management and estate services.
What makes NEATSPACES different? We base our relationships on trust and discrete professionalism, and we work collaboratively with you to transform your space. Our team will oversee your move, downsizing, estate preparation, or organizing efforts.
The NEATSPACES team always strives to minimize your stress. If you feel overwhelmed by the demands of your situation, we will support and enable you to move forward with minimum effort. We believe you deserve to be treated professionally, compassionately, and with care during your time of transition.
If you need support clearing out an estate, moving, downsizing, or organizing your home in Toronto or Burlington, you can rely on us. NEATSPACES will provide you with the friendly support, expertise, and discreet professionalism you need to manage the process without worry.
Get Organized. Simplify Your Life.
Turn your cluttered spaces into NEATSPACES.
Our job is simple – to make your organizing and moves easy.
NEATSPACES is committed to helping you live a life free of clutter and the daily struggles that come with being disorganized.
We offer decluttering and home organization services to provide you with designed organization systems and spaces that work for you. Whether you want to live a minimalist lifestyle or simply want to organize the things you have, our team of professional organizers in Toronto will transform your house into the home you've always wanted – sometimes in as little as one day. Our home organizers develop systems that you can maintain so that you can finally feel relaxed in your home.
Tight timelines? Large projects? Whether you need one-on-one organizing or a team approach, we can help.
We'll help you minimize your stress by liaising as your one trusted partner for all of your third-party needs. We coordinate supplies, manpower, removal services, and cleaning. Are you overwhelmed by having too many belongings? We can provide thoughtful and trustworthy advice on the best methods of disposing items you no longer need
We understand the stress that moving, transitions and clutter can cause.
Many of our clients hire us during difficult life transitions such as divorce, death of a loved one, or a move from the home where they raised their family. In some cases, they may be facing illness, dementia, or the overwhelming feeling of adding a large project to an already full life.
We are committed to being by your side and offer compassionate, non-judgmental support from beginning to end. Whether you need estate cleaning or packing services in Toronto or Burlington, our team of professional organizers are here to help.
We take the time to listen to your needs, discuss your options, and develop a plan of action. NEATSPACES is a member of the Professional Organizers in Canada and NAPO, bound by a strict code of ethics and fully insured. Our trained team of Professional Organizers in Toronto take the time to listen to your needs, discuss your options, and develop a plan of action.
We offer downsizing, move management, estate, and home organization services in Toronto, Burlington, and surrounding areas. We serve Ancaster, Burlington, Oakville, Milton, Caledon, Georgetown, Mississauga, Brampton, Hamilton, Dundas, Carlisle, Caledonia, Grimsby, St. Catharines, Niagara Falls, Erin, Durham, Newmarket, Stoney Creek, Aurora and Thornhill. Get in touch today to turn your space into a neat space.
"I worked with Neat Spaces to downsize my parents from their home of over 30 years, and to move them into a retirement home. Edie was wonderful. She arranged everything; movers, organizers, cleaners. Everyone was a pleasure to work with. They were sensitive to a tough situation and I trusted them with my family belongings. We were on a tight deadline and managed to get everything done and prepare the house for sale. I definitely recommend Neat Spaces!"
"... I had started this huge task on my own several times but didn't make a dent. I felt totally defeated and disheartened by it. Leah, however, turned this painful task into an enjoyable one. I actually had a great time! If I ever need help organizing something again I will absolutely call Neat Spaces. I HIGHLY recommend them..."
"I am writing about the excellent experience we had with Neat Spaces! We had to downsize our home and we retained Neat Spaces. Edie and her professional organizing team were exceptional. The staff was very professional, courteous and extremely efficient. They helped us with our downsize and move from beginning to end. They made it a pleasurable experience!"
"I cannot say enough good things about the Neat Spaces crew. Edie and everyone took care of us from prelisting staging of our house in preparation for getting the house sold to organizing the move, packing our house, and unpacking when we moved in - real end-to-end move management. Along the way, the team helped us with declutterig, organizing, and donating unneeded furniture. Would happily recommend Neat Spaces to anyone moving in the GTA!"
"... We found Neat Spaces to be very professional and reliable in every sense. We had no fear trusting the team with family possessions, personal documents or precious sentimental memorabilia. We can highly recommend Neat Spaces and thank them for diminishing our family stress during our difficult emotional time..."
"... They were incredibly organized. They were well staffed. The whole crew was sympathetic, patient and willing to help. I would highly recommend Neat Spaces Professional Organizing Services..."
"... The disorganization was adding an element of chaos to our already busy lives and so we decided to seek professional help! Some areas - like the basement - required a huge amount of work, while other areas needed a little tweaking to optimize functionality. Within a few days, the whole job was done. My stress level has gone down and the ability to enjoy our home has gone way up ..."
"... Without Neat Spaces, we would have misplaced or junked valuable family memorabilia/furniture. I think that the actual time saved in getting the house well-organized is really worth the investment. Ultimately, these preparations also greatly helped with the quick final sale of the townhouse too. Kudos to Edie and the team... "
Get Organized. Simplify Your Life.
Turn your cluttered spaces into NEATSPACES.