If you've recently considered downsizing, chances are you have a list of questions. Some are strictly practical: How does one reasonably sort through a lifetime of items to choose what to bring? Other questions are emotional: How do you let go of certain belongings when they're inextricably tied to memories? And some questions are aspirational in nature: What exciting, life-affirming experiences do I have to look forward to when I downsize?
There are several ways to go about answering your questions. You could talk to an acquaintance who's recently downsized, picking their brain for the nitty-gritty details. Of course, you can chat with us here at NEATSPACES about our downsizing services – we're happy to help you through the process.
However, if you're the type who prefers solitary research, your best bet may just be a book. To help you in your journey toward home downsizing, we've compiled a few of our favourite resources on the topic. We've tried to include a diversity of titles here – some memoirs, some guidance, some philosophical takes on the merits of editing your belongings, and even a workbook you can follow along with.
They Left Us Everything by Plum Johnson
We begin our list with a best-selling memoir about an Oakville family dealing with the grief of lost loved ones. In They Left Us Everything, author Plum Johnson describes the unmooring feeling of losing her parents after caring for them for over 20 years. Alongside her brother, she must now empty and sell their beloved childhood home. That shouldn't be hard, right?
With emotional precision and a healthy helping of humour, Johnson describes the difficulties – and rewarding moments – that accompany clearing out a family home. The situation described here may be unique to grieving children, but its lessons on maintaining family bonds while making practical life choices are universal.
Let It Go: Downsizing Your Way to a Richer, Happier Life by Peter Walsh
Peter Walsh is no stranger to the subgenre of homeowner self-development books. His massively popular Lose the Clutter, Lose the Weight and It's All Too Much are seminal studies on living a full life with fewer belongings.
In Let It Go, Walsh zeroes in on downsizing. Chock full of useful tips and takeaways, the book is a handy thing to have around as you downsize. But it also doubles as a motivational guide: Walsh is clear and concise about how this life decision can make you feel freer and happier.
If Walsh doesn't convince you to downsize, at the very least, he makes a compelling argument for editing belongings. For help organizing your home, contact NEATSPACES.
Downsizing the Family Home: What to Save, What to Let Go by Marni Jameson
Marni Jameson is a syndicated columnist with bylines in several newspapers and journals, alternating between writing about health issues and home design. It makes sense, then, that she wrote about the nexus of those two issues: downsizing.
In Downsizing the Family Home, Jameson uses her own experience downsizing to offer strategies for success and advice for keeping a positive mindset in the process. Crucially, she doesn't just direct her advice to people undergoing their own downsizing journey; she also addresses people helping a loved one downsize. For children of senior parents, this is a helpful resource to have on hand.
If you're helping an elderly loved one, you may also explore our post on building trust while helping seniors downsize – it's a quicker read than Jameson's book, and may answer several of your questions!
Downsizing: Confronting Our Possessions Later in Life by David J. Ekerdt
Where the previous titles on this list approach downsizing with splashy writing style and personal anecdotes, David J. Ekerdt's Downsizing takes a more academic approach. That's likely due to Ekerdt's background as a professor of Gerontology.
If you don't mind a dry approach (or prefer a dry approach), then Downsizing is for you. Through surveys and interviews, Ekerdt crafts a detailed study about what divestment means for different seniors. He takes a magnifying glass to the process of downsizing, including differing emotional approaches and the effectiveness of various strategies. Did we mention it's written academically?
The Gentle Art of Swedish Death Cleaning by Margareta Magnusson
Recently on this blog, we wrote about the Swedish art of "Death Cleaning," the morbid-sounding yet practical approach to organization. We pointed out that it's not just for seniors; you can start at any age. We also explored how Death Cleaning can, perhaps paradoxically, help you live a better life.
If that article piqued your interest, or if you simply want to learn more about this organizational trend, check out the source material: Margareta Magnusson's brilliant The Gentle Art of Swedish Death Cleaning.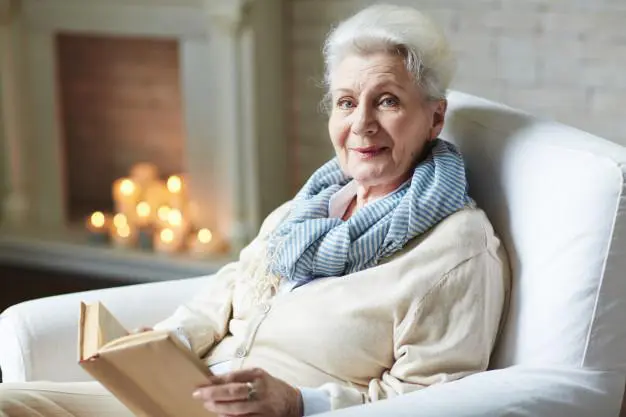 Death Cleaning is rooted in the idea that you should not leave your loved ones a mess to clean up after you pass away. Instead, you should take on the project of sorting through your possessions while you're still alive. As 86-year-old Magnusson describes, this can be both a freeing and exciting undertaking. If you're already familiar with the concept and are eager to start, reach out to our home organizers in Toronto today.
Who Gets Grandma's Yellow Pie Plate?
Who Gets Grandma's Yellow Pie Plate? isn't a book per se. Rather, it's a workbook, research paper and a guidance tool for families all rolled into one. Headed by Family Social Science professor Marlene Stum, the series of research-based resources can be viewed as an online workbook or in this YouTube video.
As the title suggests, the resource concerns how to divide and distribute personal possessions. What's fair? What is equitable? How do you set goals and manage conflicts throughout the process? Stum is a compassionate, gentle presence, and her passion for the material is readily evident. We highly recommend Who Gets Grandma's Yellow Pie Plate for families selling and/or downsizing family homes.
Hopefully, you find something instructional and inspirational on this list. Remember, downsizing can be an emotional process. Having help – whether in the form of a book, a loved one, or a professional downsizing service – can make all the difference.